Written by Nomaan Sarker
(Translated by Nuren Noorain)
Long ago there was a fox namely Fred. He lived in a forest near the southern river.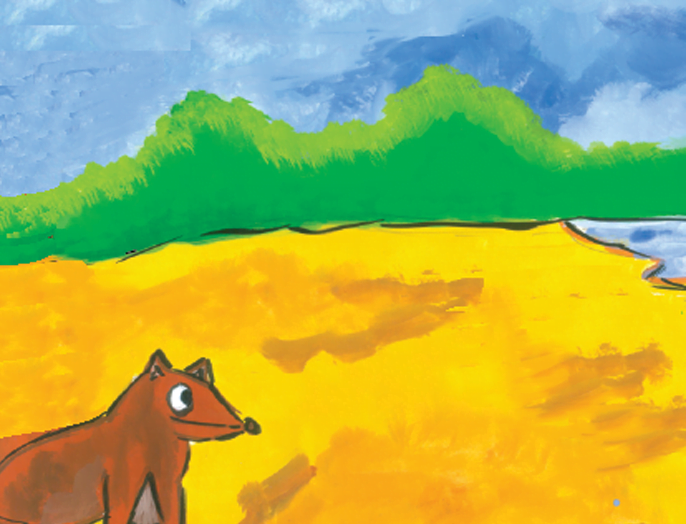 One day, he went out looking for food. He walked for long. He was very tired and thirsty. He went near the river to drink water. When he reached there, he saw some crocodiles were having sun bath. He got terrified as he needed to pass them to drink water. He started to look for a way to drink water by avoiding them.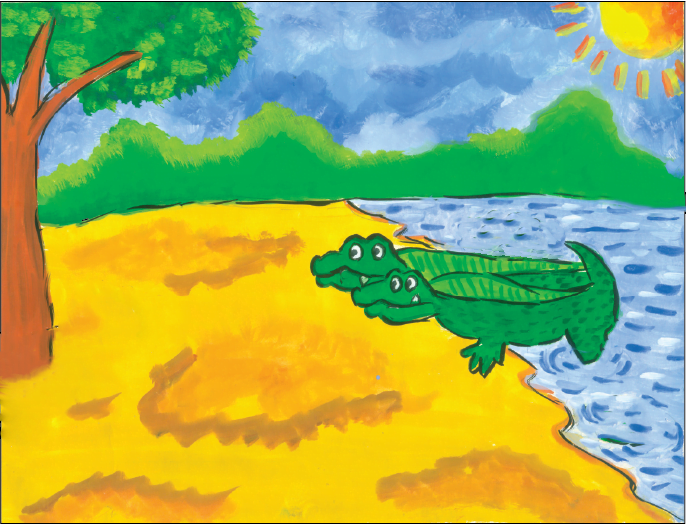 All of a sudden one of crocodiles saw the fox and said, 'Hey, Fred! Long time no see. How are you doing?'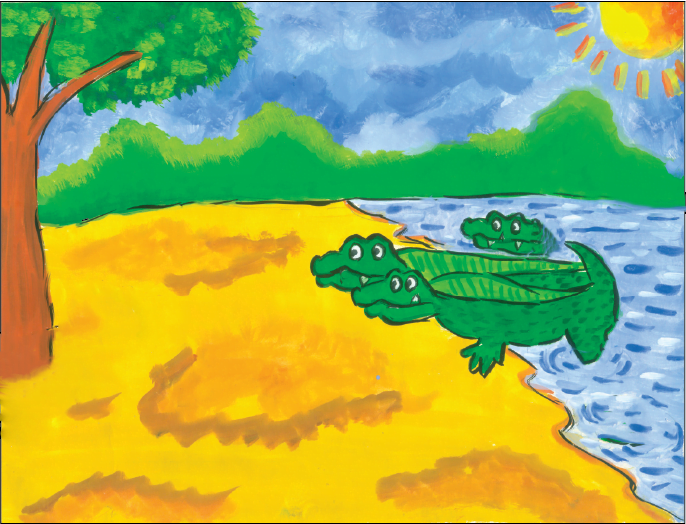 All the other crocodiles looked at him and gave a devilish smile.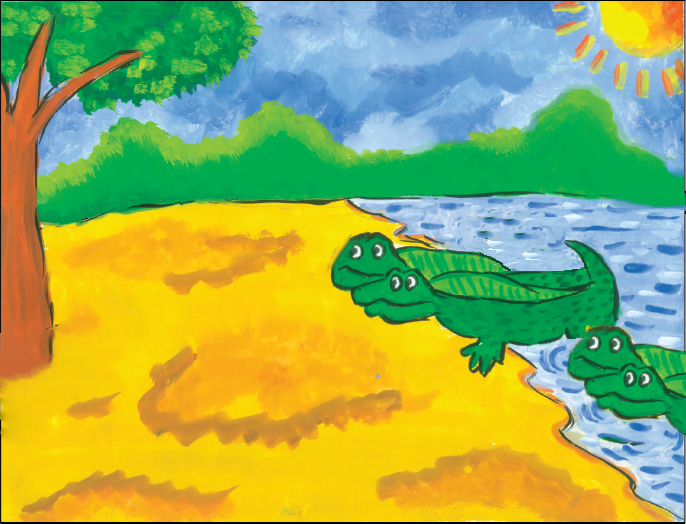 Fred said, 'Well, I am doing great.'
The oldest crocodile said, 'You seem really thirsty. Come and drink some water.'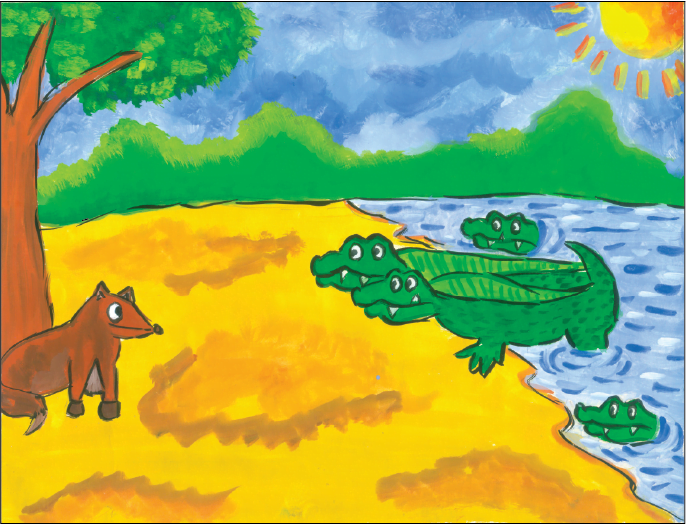 He remembered his father's saying, 'Never trust the one who is hungry cause they can do anything to remove their hunger.'
Fred stepped back. Another crocodile said, 'We're just having sun bath. What are you afraid of?'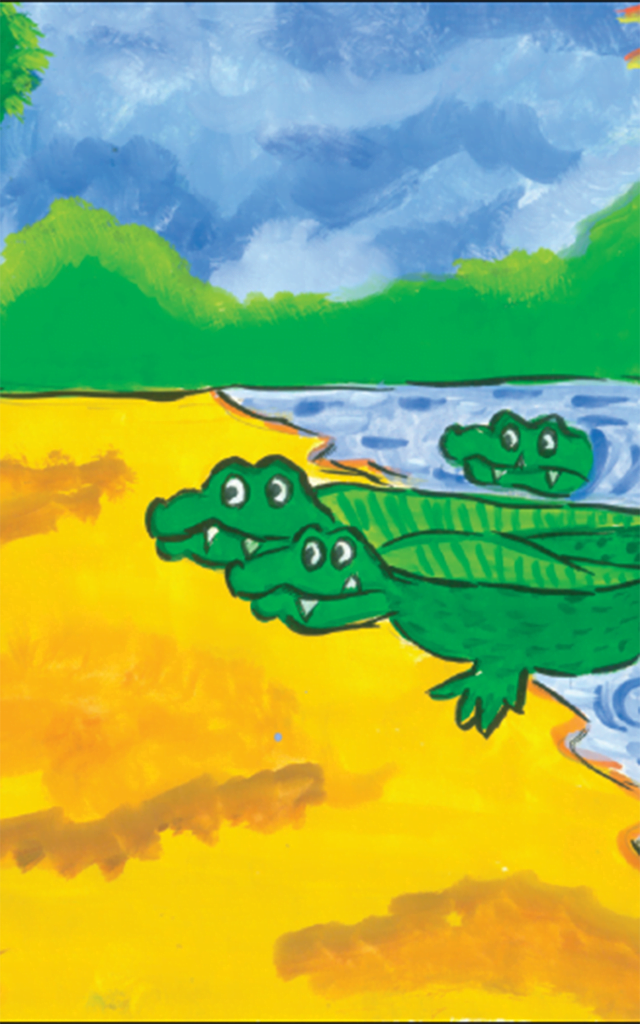 The youngest crocodile said, 'There is nothing to be afraid of. We are friends ,right?'
He said, 'I am not afraid; not at all. I was just passing by. So, I thought of giving you a news.'
'News? What news?' said one of the crocodiles.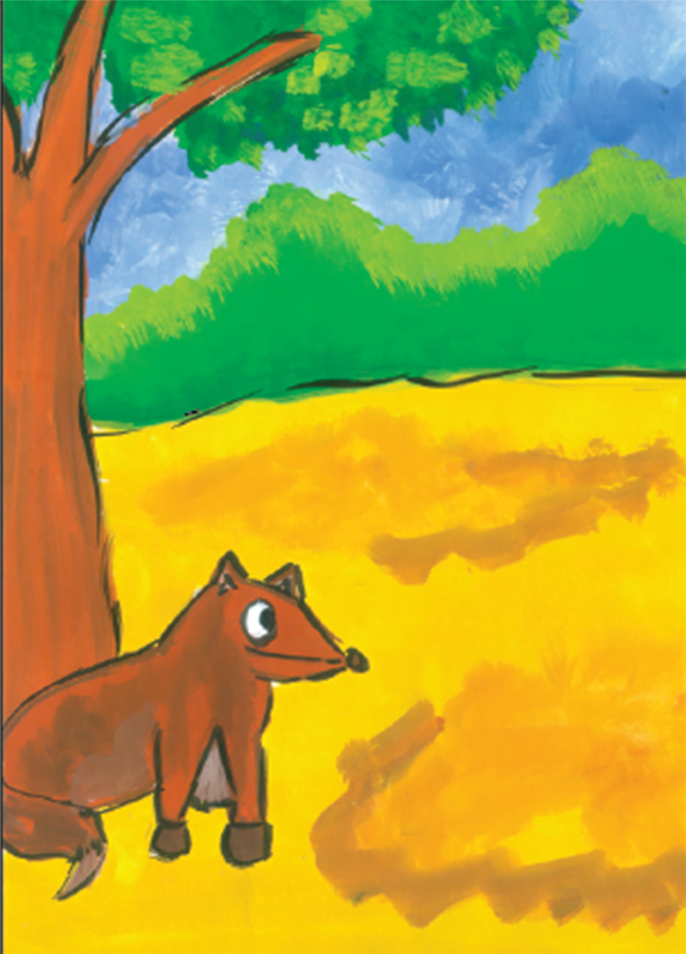 Fred said, 'I saw some bears catching fishes from the canal near by. How gigantic the fishes were! And just look at you! You are sitting here in hope of an animal. That's sad!'
Fred again said, 'I'm loving to see you taking sun bath. Let me join you too.' Saying this he lied on the land.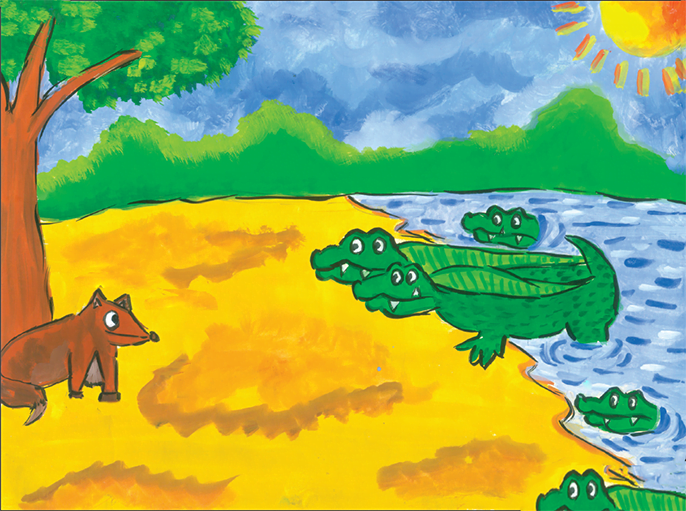 The crocodiles said, 'Won't you drink water then?'
'No, I didn't come here to drink water. I just wanted to give you the news. That's it.'
The crocodiles thought that how great the fox was! 'No one told us about the fishes except for him. He thinks so much for us.'
Fred saw that one by one the crocodiles were getting back into the water.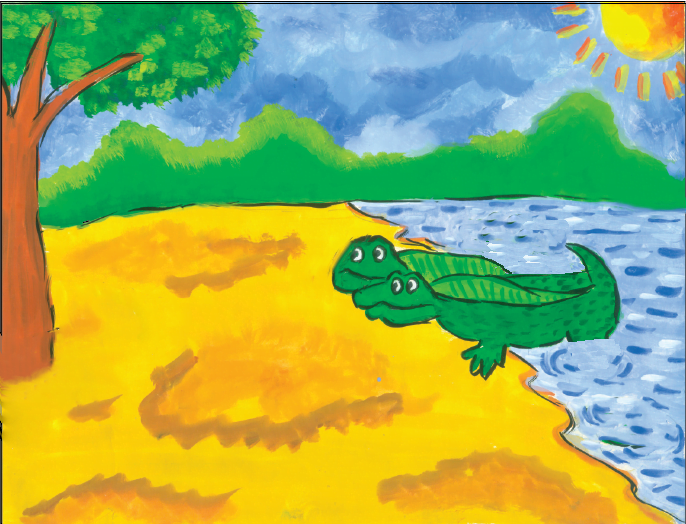 Seeing this Fred said, 'Are you guys done?'
The eldest crocodile said, 'Yes! We are thankful to you. You think so much for us.'
He said, 'Ahh! That was my duty. Visit the canal for sure.'
The crocodiles said, 'We surely would.'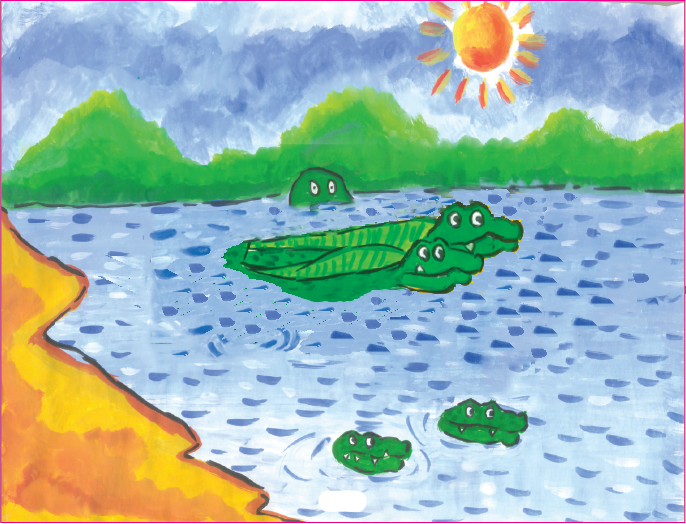 Saying this all the crocodiles went into the water.
As soon as they all went in, Fred ran towards the river and drank the water.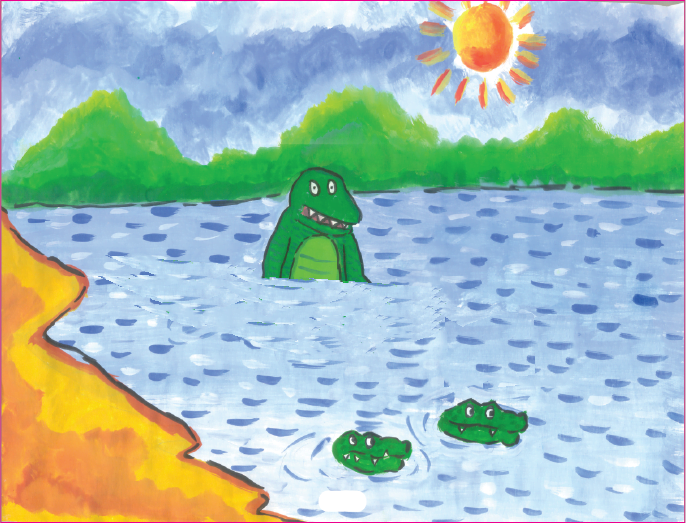 One of the crocodiles saw him and shouted, 'You cunning fox! You tricked us!'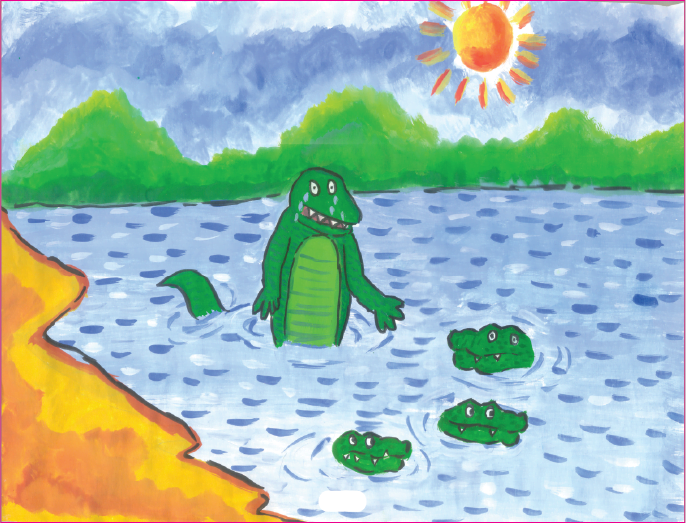 Fred laughed hard and said, 'Do you still think that strength is more important than intelligence?'