Written by Nomaan Sarker
(Translated by Nuren Noorain)
Only one week left for king's birthday. The queen and the princess decided to give a tiger cub as a gift as the king loves tigers.
They talked to chief soldier regarding this matter. He along with some other soldiers started looking for a tiger. At the very morning of his birthday, they reached the palace with a tiger cub. The cub was really adorable.
The princess was really happy to see it and she thought how happy will the king be happy to see this tiger cub.
By the order of the queen, the cub was taken to the king in cage. The roar of the cub woke up the king. Queen and princess wished him happy birthday. The king was really surprised to see the tiger cub. He said,' Wow! How large tiger it is!' The princess laughed .
On that very night, he got to know that a tigress had entered a village. But she was not causing any harm. She was only crying and roaming around. The soldiers informed the king that they bought the tiger cub from a nearby area where the tigress has been found. The King understood what the matter was.
The next day, king along with queen and princess started for the village taking the tiger cub. It took two days to reach there. When they reached there, the villagers showed him the way to the tigress. The tigress was sitting on the cliff of a small hill. When they climbed there, they saw that the tigress sitting.
One of the soldiers opened the cage. The tiger cub ran towards its mother. They all were very happy.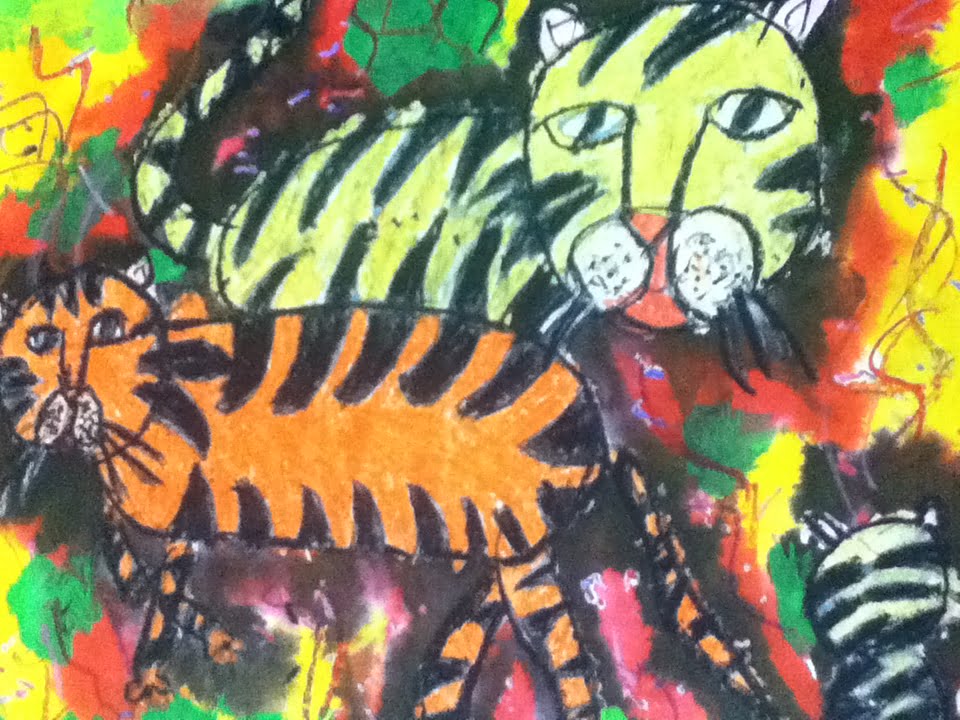 Although the princess was happy but at the same time a bit sad cause the tiger cub left. The king said,'It went were it really belonged'. The princess made a long face and said, 'But, it was your birthday present'. The king laughed and said, 'My dear, when you love someone or something, all that matters is their happiness. As yours is mine. Shouldn't you be happy for the tiger cub?'
The princess understood what the king wanted to say. She understood that our happiness lies in the happiness of our loved ones.